Elegant design of Wald Car with red color. The new R35 Nissan GT-R has made its way into the hearts of tuners, car lovers and the general population of automotive enthusiasts. But it does not stop with just the stock version of the Nissan GT-R, it has a big aftermarket following including Wald's precision styling on their newest body kits for the GT-R.
Video from Wald Car

Video from Wald Car

Shiny black of Wald Car make its look elegance. One of the latest vehicles to join the Wald International Black Bison collection is the Mercedes Benz R-Class from the car tuning experts. The Japanese tuners at Wald International have created a styling package for the Mercedes Benz R-Class, giving it an aggressive look. The body kit includes a new front and rear bumpers, side skirts, blacked out front grille, and rear diffuser. A quad pipe exhaust system was fitted to help the performance and also add to the sporty look. You can tell that Wald likes use all black for their Black Bison models, so they didn't stop with only a body kit.
Luxury Wald Car with white color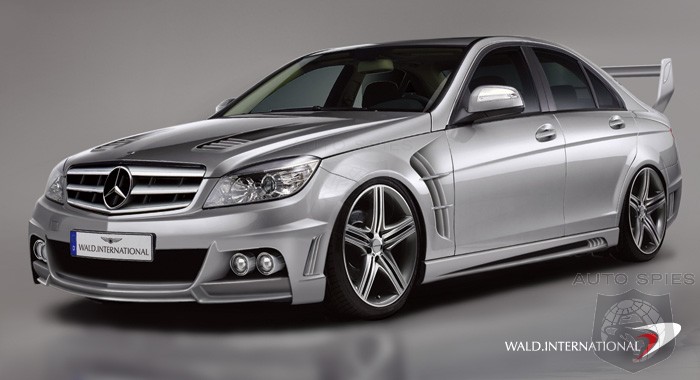 Sporty Wald Car with silver color. This is Mercedes Benz C-Class W204.
Elegant Wald Car. This is 2007 Wald Mercedes-Benz S-Class W220.
Luxury Wald Car
Mercedes C-Class Estate elegance design
Luxury Wald Car
Beautiful yellow of Wald Car. This is 2004 Wald Toyota Celsior.
Unique design of Wald Car. The japanese car tuning company that deals with premium car brands from Europe and Asia, Wald International, has just modified a Bentley Continental GT. Last year in october they offered a couple of pictures with a styling kit for W12 and now they created a special kit for the british luxury car. Black Bisson sounds as aggressive as this car looks. The Continental GT received a new bodykit that is made from a new front bumper with huge air spaces, wide side skirts and a new rear bumper with an integrated deflector. The finishing touch was installing 21″ rims made by Portofino, Aufzhalen and Mahora.